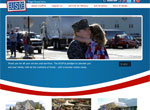 USO Puget Sound Area (USOPSA)
USOPSA is a nonprofit that supports our troops and their famililies in the Puget Sound area providing moral support, services, and comforts of home to traveling military members. USOPSA came to BrainEacts looking for solutions for hosting and a redesign of their website.

Visit the Site.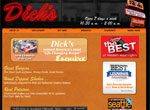 Dick's Drive-In
Dick's Drive-In serves Western Washington with fantasic burgers, shakes and fries since the 1950's. They came to us to refresh their site and help them break into the social media.

Visit the Site.
FANA Group of Companies
FANA Group of Companies is looking to increase the visibility of their properties as well as communicate with the local community, they have selected BrainEacts to help them create their new web presence.

Visit the Site.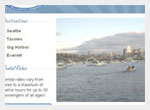 Catalyst Cruises
Catalyst Cruises charters the M/V Sacajawea, an ocean-certified passenger yacht, for day trips around some of the most beautiful destinations of the Puget Sound in Washington State. They came to us to refresh their whole web presence, including the redesign and development of their website, domain handling, and hosting.

Visit the Site.