Andrew Glass - Design Guru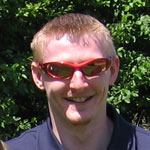 Andrew Glass is the front-end UI guru at BrainEacts. Andrew prides himself in creating designs for our clients then tearing them down to create standard-compliant XHTML and CSS. In his spare time, Andrew works feverously on staying up to date with new techniques in everything design and development related.

Andrew graduated from Western Washington University with his B.A. in Management and moved straight into the role of Online Marketing Specialist at Zones, Inc. He moved from Zones to Pierce College where he filled the role of Web Manager, overseeing a team that redesigned the college website and intranet from the ground up. See Andrew's personal blog.
Kasey Frerichs - The Human Element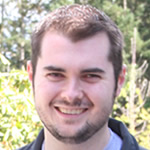 Kasey Frerichs is the architecture minded developer of the group. He has experience on numerous enterprise level systems and knows the importance of a good design and standards compliance. Kasey can be counted on to take the extra steps to make sure the project will get done right and on time.

Kasey has an Associate's degree in Computer Information Systems, a Bachelor's degree in Computer Science, and a Master's degree in Software Engineering. He also attends many training and industry events throughout the year to stay up to date and further expand his skills.
Stephen Gricci - Code Ninja / Server Monkey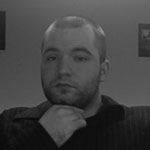 Stephen Gricci is the server guy, with over 7 years of experience with Linux and 4 years of experience with Windows Server operating systems, both personal and professionally. Steve also is an extraordinary developer with 11 years developing in any language he could get his hands on, from Visual Basic to PHP5, and most things in-between. Believing in using the right tool for the job, Stephen has set himself apart from stereo-typical developers and thrives in fast-paced and multi-tasking situations with short deadlines and unique problems. He is also the winner of two awards, taking home 1st place in the "Right To Know" category at the 2008 New England Journalism awards ceremony, and 1st place from the New England Press Association in the same category.

Born in the Greater Metro Boston Area, Stephen has recently moved to Colorado state to pursue future opportunities. In the past, he has held positions with large companies and proven to be a superstar for Herald Interactive, Inc. (BostonHerald.com) and Summit Healthcare Services. Visit Steve's personal blog.
Our Mission
BrainEacts' mission is to establish our clients' presence on the World Wide Web. We are dedicated to our clients and establishing long lasting relationships with them. We endeavor to assist our clients in success from concept to completion with their vision in mind. We put our clients on the web, and then make the web work for them.
Our Vision
BrainEacts takes an inside out approach in the work we do for your company. From start to completion we look at the specific needs of your company and create for exactly that.
With employees who speak both computer and human, we make sure that our customers are not confused by computer lingo and know all there is to know about our process of site construction. Any questions a customer has will be welcomed and answered in plain English that won't send you scurrying to a dictionary.
BrainEacts' success is dependant upon our clients' success. If the site that we create for you does not meet your business needs, then we have failed our customer. We build sites that meet and hopefully expand upon and exceed your ideas and expectations.
With our upfront approach to budget and time probability, our customers need not worry about mysterious bills and fees and a website that is perpetually in the creation process. If we misquote time after the agreed upon design, we hold only ourselves accountable for this, and the customer will not be charged for added hours to the completion process.
BrainEacts considers contact with our customers to be crucial in all areas of our business together. We have online invoices, billing information, and website information that are available to you at any time.
With our emphasis on customer involvement we can build sites that not only meet immediate needs of our customers, but also continue to meet those needs in the years to come. By creating a site that has long lasting function, our clients can utilize this technology to reach their fullest potential.